chaky12345
36 años de California.
personas amonesta . (people or are you )
invisibledude
46 años de Florida.
Soy completamente soltero y busco una mujer que tambiien es completamente soltera. Busco relacion seria y todavia no tengo hijos. Si tu perfil no tiene foto, no respondo.
One hundred percent single man. I wont tell you Im the best man you can find here, but Im sure you will find a whole lot worse. Im here and available now, you can waste more time waiting for Mr Perfect to appear, along with the Tooth Fairy, Santa Claus and the Easter Bunny; or you can stop procrastinating and take the first step towards what might become something special, and contact me. Your choice.
gerardo90
33 años de New York.
Me gusta hacer amistades con varias personas y tener una buena charla para conocernos mas y me conoscan
thebigguymaster25
67 años de Massachusetts.
hi im a nice person , who like music and help others
Abestar007
32 años de Florida.
Down to earth love to have fun drama free
eloso78
44 años de North Carolina.
hola mi nombre es jorge y estoi buscando amistaded
rufflese
48 años de Arizona.
bueno me considero buena honda me gusta que tratar bien a una dama y salir a pasear es lo mas hermoso que me gusta aser pero un detalle mui grande no me gustan las mujeres con tatuajes??
charlitin
40 años de Florida.
Soy muy agradable
jose4512
63 años de Maryland.
hola atodas las mujeres bellas que hay en esta pajina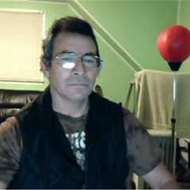 celsovilla
64 años de Oregon.
Conoser jente